CNC Machines, Lathes, Mills, and EDM
AMTS provides a wide variety of metalworking machines to manufacturing facilities throughout PA, West Virginia and Western Maryland. We offer the sales and support you need to keep your operation running seamlessly. We can have your machine up and running quickly, and can also offer expert advice on how best to purchase and use your machine. We also have an experienced field team that can provide preventative maintenance, general service and repairs, calibration, and machine installation. Learn more about our service team here.
AMTS supplies machines from a variety of manufacturers, so please reach out of you have questions about our offerings here.
Here are some of our top selling manufacturers:
Doosan
Doosan manufactures horizontal machining and turning centers, vertical machining and turning centers, automation equipment, 5 axis machines, and other large size machines. Allegheny Machine Tool Systems is the go-to distributor for Doosan sales and service.
Makino
Makino is a global leader in metal-cutting and manufacturing technology, with industry-leading horizontal machining centers, vertical machining centers, wire EDM and Ram EDM, and graphite machining centers.
Milltronics
Milltronics is a trusted leader in CNC machines and has been since the early 1970s. Milltronics proudly serves the precision machining industry worldwide. Milltronics USA Inc. added a new series of VMCs to its VM line. The new lineup features the VM2515, VM3018, VM4020 and VM5020 models. The series of machines feature double-nut, pre-loaded ballscrews, anchored at both ends, as well as linear motion guides. Allegheny Machine Tool Systems proudly distributes these new CNC machines as well as Milltronic's original lines.
Ready to get started?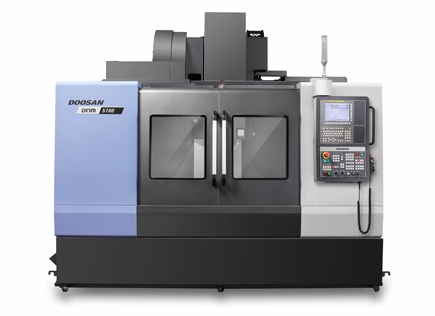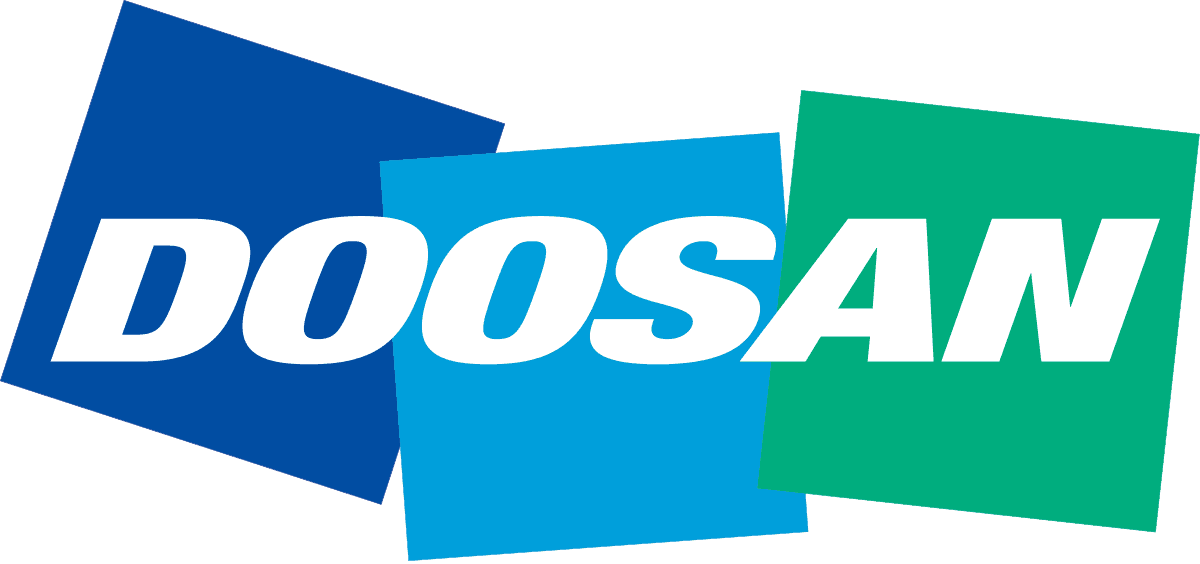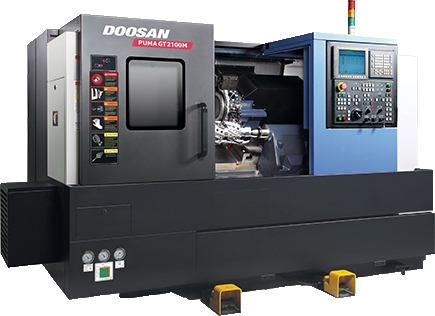 Puma GT2100 Series
The PUMA GT2100 and GT2100B are designed for heavy and interrupted cutting, long-term high accuracy and superior surface finishes. High-speed turret indexing and fast rapid traverse rates minimize non-cutting time. Classic manufacturing methods and ultra rigid construction are combined with advanced technological features to provide exceptional value.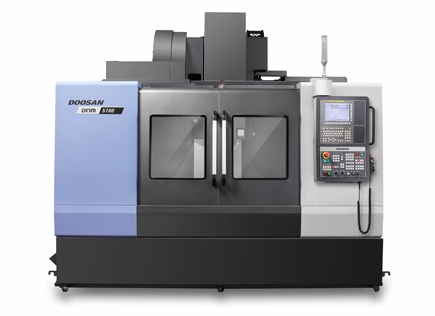 DNM5700
The DNM5700 has the highest machining capacity of the class realized with further increased cutting space, table size, allowable load and spindle power/torque. It has minimized vibration and noise due to adoption of direct-coupled spindles (DNM 500HS: built-in motor) and spindle thermal error compensation function as standard for stable cutting.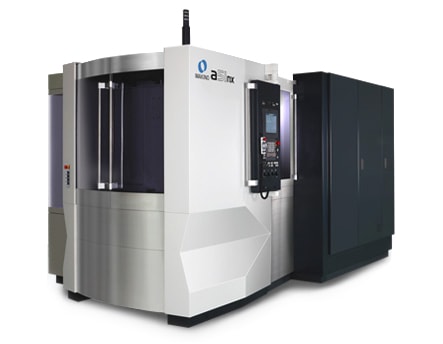 A51NX
The Makino a51nx is a 400mm horizontal machining center that builds on the highly successful a51 platform with key high performance machining technologies that take productivity, accuracy and machine reliability to the next level. The 14,000-rpm high-speed, high-power spindle features 240 Nm of torque, making it well suited for ferrous and non-ferrous part production.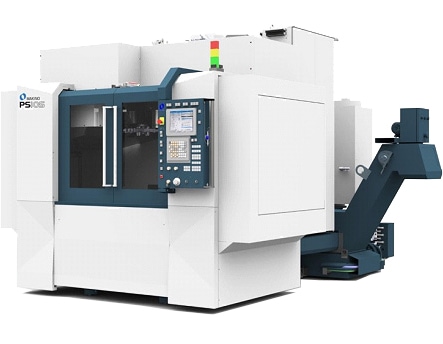 PS105
Advanced technologies and increased capacity drive new levels of productivity for job-shop production environments. Building on its highly successful PS-Series product line, Makino introduces the next-generation PS65 and PS105 vertical machining centers. Both models feature enhanced design characteristics and next-generation technologies that expand upon the capabilities of their predecessors. With an ideal blend of power, accuracy, speed and reliability, the PS65 and PS105 are redefining the standard for vertical machining center productivity within the aerospace, medical, automotive and general manufacturing industries.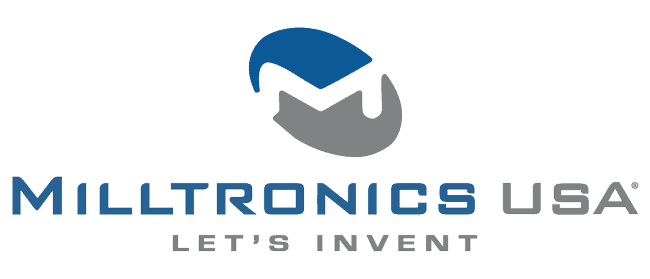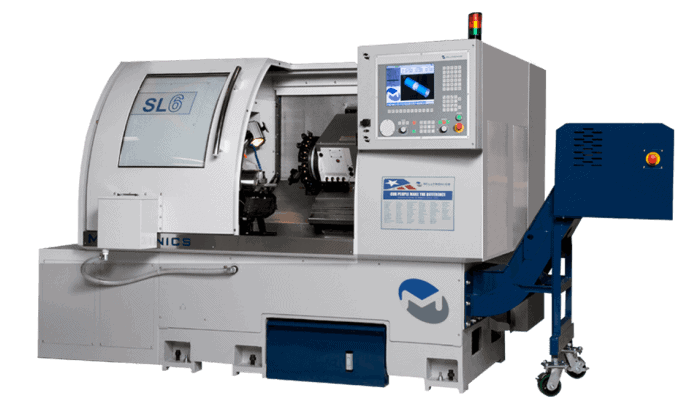 SL6
The SL6 has Milltronics 8200-B series CNC control, 6000 RPM spindle, and auto lubrication. To make turning easier, the SL6 comes with a 12″ LCD color display, an LCD hour meter, and a full enclosure w/sliding door. The Sl6 has a one-year warranty.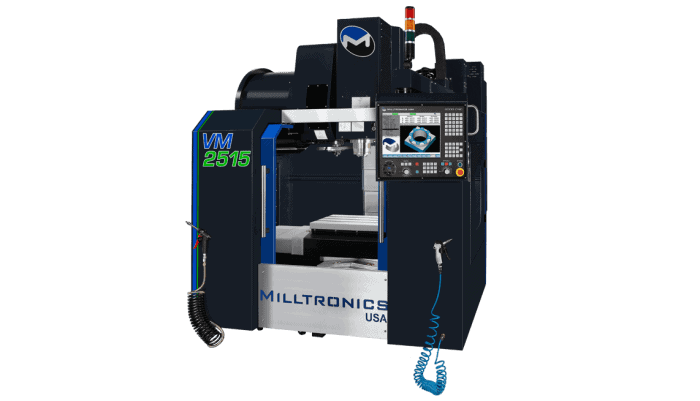 VM2515
The VM2515 has Milltronics 9000 CNC control and a 10,000 RPM BIG-PLUS® dual contact spindle. To make machining easier, the VM2515 comes with a spindle load meter, a Solid Model Graphic Display, 120 GB solid state hard drive, and DXF file import capabilities.
Lathes
---
Allegheny Machine Tool Systems has a lathe or turning center to help with your simplest or most demanding machining needs.
Mills
---
Allegheny Machine Tool Systems offers a wide variety of Mills, Vertical & Horizontal Machine centers for all your machining applications.
EDM
---
With EDM solutions at every level, Allegheny Machine Tool Systems has the machine you need to reduce operational costs.
Additional
---
Allegheny Machine Tool Systems carries much more machining solutions such as grinders, measuring systems, band saws & much more.