Allegheny Machine Tools Systems, Supplier of Manufacturing Machinery in McMurray, PA
Allegheny Machine Tool Systems, Inc. is a full-service, sales and application engineering-based distributor. AMTSI has been distributing and supporting world class machine tools in Western Pennsylvania, Western Maryland and West Virginia since 1992. Our focus is customer productivity and profitability. We strive to be the best manufacturing partner for YOU the customer. Our salesman are your manufacturing consultants. Let them help:
Identify a need
Discuss a solution
Solve a problem
Deliver on promises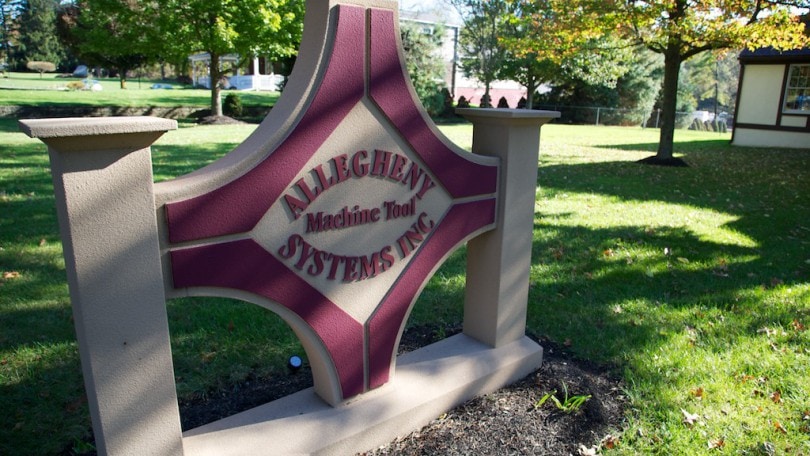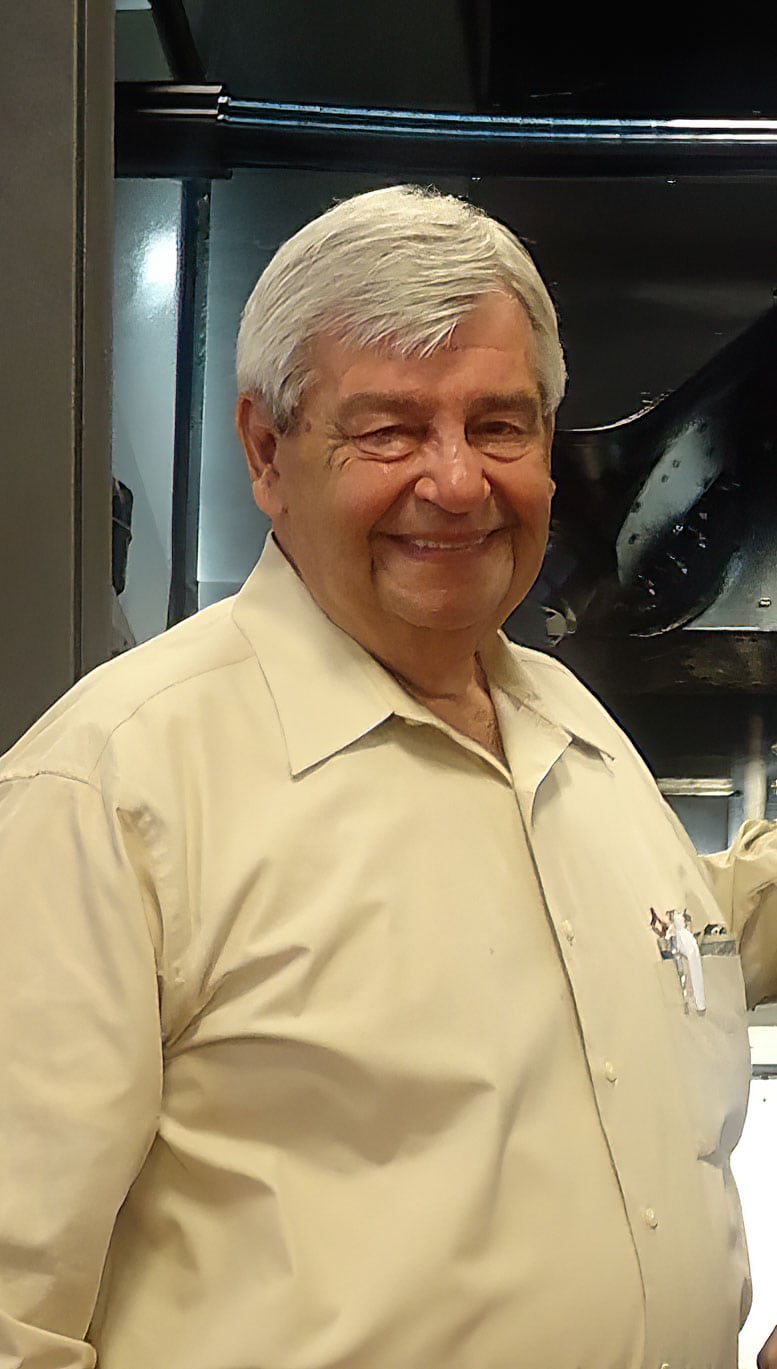 Bruce Yeager: Founder of Allegheny Machine Tool Systems Inc
Bruce Yeager was the founder of Allegheny Machine Tool Systems Inc. Sadly, Bruce passed away at the age of 71, leaving behind a profound impact on the industry and the people he worked with.  Bruce was more than an owner, he was a man of integrity, wisdom, and strength. His commitment, loyalty, and love of family and friends reached all areas of his life – especially his business.
Bruce started his machine tool career as a salesman with The Stanley Berg Co. in Pittsburgh in the late '60s. Bruce left Stanley Berg and joined Meritt Machinery Sales. He then moved on to DSM Machinery in Pittsburgh in the early '70s as a salesman and advanced to VP of sales. When DSM was purchased by Gosiger, Bruce decided it was time to start his own distributorship. Bruce left DSM and in 1992 started Allegheny Machinery. A celebration was held in 2012 recognizing Allegheny Machine Tool Systems' 20th Anniversary. 
During his machine tool career, Bruce was very active in AMTDA, where he served as President of the local Pittsburgh chapter, volunteered his time on several committees and was a member of the Board of Directors prior to the AMT merger. At AMT, he was an integral member of the newly established Distribution Working Group (DWG). Bruce and his wife Nola were regular attendees of our Annual Meeting.
Bruce was a longtime Elder at Center Presbyterian Church and proudly served in the U.S. Army. His legacy will live on with Dan Ambrogi and his entire Allegheny Family, as they continue to provide the support, service, and accessibility that everyone who has worked with Allegheny Machine Tool Systems has come to expect.
Never afraid to advance the cause, Bruce was one of our industry's biggest advocates. His passion was obvious and he will be remembered for his unwavering commitment to excellence, his entrepreneurial spirit, and his vision for a better future.
Dan Ambrogi: President
Dan Ambrogi is a highly respected and accomplished figure in the world of manufacturing and machine tools. He has over 25 years of experience in the industry and has worked with some of the most prominent companies in the field.
Under Dan's leadership, AMTSI has grown to become one of the most successful and respected machine tool distributors in the United States. The company offers a wide range of products and services, including CNC machining centers, EDM machines, turning centers, grinders, and more, as well as comprehensive training and support programs for customers.
One of the key strengths of AMTS is its ability to provide customized solutions that are tailored to the specific needs of each customer. This requires a deep understanding of the customer's business and manufacturing processes, as well as a thorough knowledge of the latest technologies and techniques in the field. Dan and his team have demonstrated their ability to meet these requirements, and have earned a reputation for providing exceptional customer service and support.
Dan has also been an active participant in the manufacturing community, being part of several industry organizations and contributing his expertise to a number of publications and conferences. He is known for his insights and advice that are highly valued by his peers and colleagues.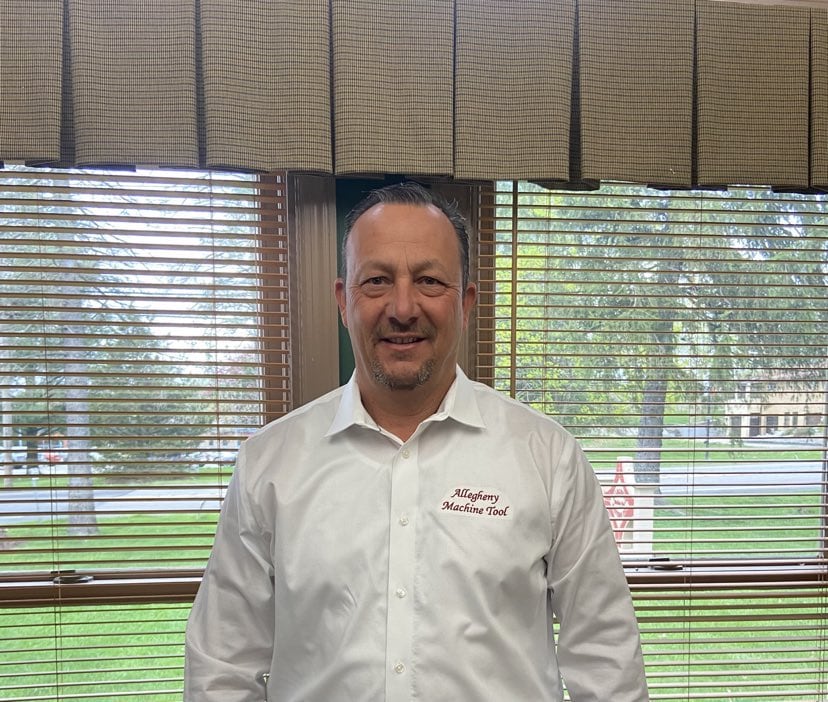 Overall, Dan Ambrogi and Allegheny Machine Tool Systems are true leaders in the machine tool industry. With a commitment to excellence and a focus on building strong relationships with customers, Dan has continued Bruce's legacy that is poised for continued success in the years to come. Dan is helping Allegheny Machine Tool Systems set up for continued success by expanding the company's workforce and capabilities to support the growth of manufacturing in Western Pennsylvania. He is focused on growing AMTSI's application and service teams to provide comprehensive support to customers and has been establishing a strong presence in the region to expand the company's customer base. Dan's leadership has been critical in helping AMTSI remain competitive and adapt to changing market conditions.
Get in Touch
"*" indicates required fields